Studio News
Fall Classes are filling up quickly!
Register on or before July 31st and get an exclusive
2018-19 ADA T-SHIRT FREE when classes begin in September
*See our FALL schedule on this link: https://www.danceatada.com/class-schedule.htm If a class is full be sure to add yourself to the waiting list! Email us with any questions/concerns at DANCEatADA@comcast.net
*Go to your parent portal to register
*Office hours in August will be posted on our website's Studio News
*Studio CLOSED for remodeling: August 17th-26th
*Open House August 29th, 30th, September 5th & 6th from 5:00-8:00. Come see our newly decorated studio!! Spin the wheel for a FREE GIFT and get 10% off all dance attire purchases.
*Classes begin Monday, September 10th
American Dance Academy is proud to implement a dance class for children with special needs.
Our 6-week fall session begins in October
Recently, Miss Darlene became a certified instructor through Rhythm Works Integrative Dance. She is thrilled to bring this program into the state of Delaware and into ADA!
Rhythm Works Integrative Dance is a clinically based hip hop dance program that utilizes sensory processing, kinesiology, and behavioral analysis as a foundation to build customizable classes for the students. "The purpose of such a comprehensive program is to provide our certified teachers with the tools and education necessary to effectively make a difference in their student's lives," said Tricia Gomez, Global Director of Rhythm Works Integrative Dance. "Emerging research is showing that movement, music, and rhythm, when combined, light up the brain in ways that create new neuropathways. Dance is a powerful modality that offers an opportunity to build social, emotional, cognitive, and motor skills. Plus it's tons of fun!"
PLEASE FORWARD THIS INFO TO ANYONE YOU KNOW WHO MAY BENEFIT FROM THIS PROGRAM BECAUSE
Go to our Schedules page for more specific information
ADA National Honor Society of Dance Arts

Requirements
~Dancer must be in 9th-12th grade
~Dancer must have & maintain a 3.2 or higher
~Dancer must be studying dance for minimum of 7 hours a week at ADA and maintain attendance and commitment in class
Once these criteria are met, please contact Miss Darlene at DANCEatADA@comcast.net for info on volunteer points and essay requirements.
CONGRATULATIONS TO OUR CURRENT MEMBERS & GRADUATES:
Cali C
(Junior St Mark's High School)
Isabella M (Junior at Archmere Academy)
Marisa P (Junior Delaware Military Academy)
Claire W (Senior at St Mark's High School)
Claudia K (Graduate of St Mark's High School)
Caroline M (Graduate of Padua Academy)
Brianna W (Graduate of Cab Calloway School of the Arts)
Ashton A
(Graduate Kennett High School)
Kate C (Graduate St Mark's High School)
Gabi P (Graduate Cab Calloway School of the Arts)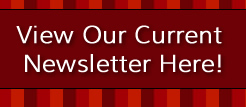 Important Dates To Mark In Your Calendars

The first week of each month October-May
SPLIT CLUB AUDITIONS IN JAZZ CLASSES
FALL CLASSES for our 2018-19 Season begin MONDAY SEPTEMBER 10TH
2018-19 Season:
Sept 10th: First Day of Classes
May 10th & May 11th: 2019 Recital held at St Mark's High School