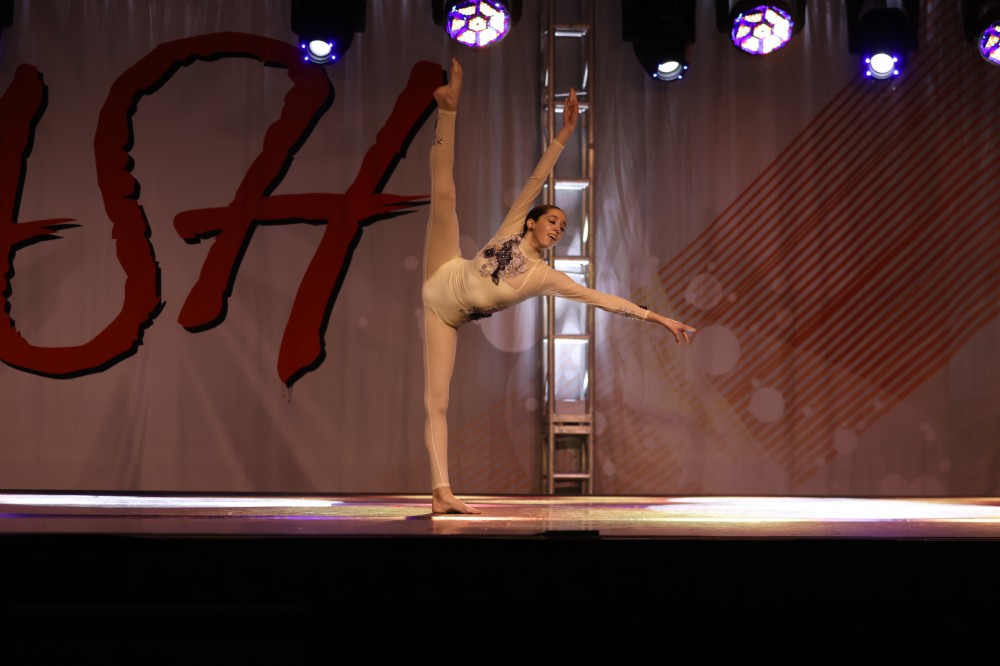 Our solid reputation for quality reflects our attitude and our mission to develop in each student genuine respect for dance as an art form. Our goal is to instill a passion for performing and motivating our dancers to be the best they can be. We believe that the many lessons learned by being a part of our groups are extremely important and valuable in young lives. We promote self-esteem, self-assurance, self-confidence, social skills, and working together as a team to produce a wonderful end result.
Our Dance Company consists of five different levels. These groups are comprised of dance students who are dedicated to dance, love to perform, and are looking to be challenged in class, rehearsals, performances, and competitions. Each company level is designed for the age group and harvests self-confidence, teamwork, and most importantly, guidance tailored for each specific student. This safe & healthy environment is great for young dancers looking to perform more often and further their studies, or for those considering studying dance & the performing arts in college or as a professional career. The dancers are guided with advice to further their dancing in whichever capacity they wish.
Our Dance Company works on a year-round basis and thrives on the technical and performance aspect of all genres of dance. The Dance Company has performed in our annual holiday show & community tour. The Senior Company was asked to perform at Dancin' at the Joyce DRA Event in NYC at the Joyce Theatre, and our Teen Dance Company received the Onstage NY Teen Critiques Choice Award in Sewell, NJ. Company members have performed in Walt Disney World , the Riverfest, LeBreast Cancer Coalition Benefit at Longwood Gardens, the Youth Regional Dance Festival, Dance for Life and many other honorary venues & events.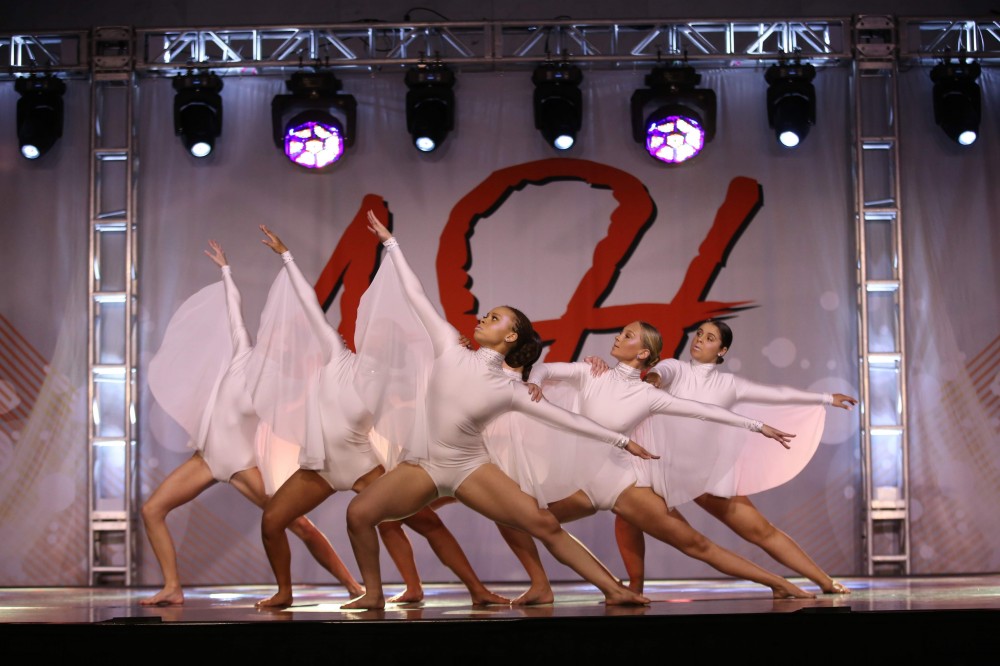 They study intensely during classes and rehearsals with studio faculty and guests, as well as take summer camps and master classes with such teachers as Purdie Baumann (Radio City Rockette), Olivia Baumann & Abdur Rahim-Jackson (both formerly from Alvin Ailey Dance Theatre), Anthony LoCascio (Tap Dogs Star), Jaimie Goodwin (SYTYCD Finalist and feature dancer in High School Musical 3 & Rock of Ages), Camille A. Brown (Choreographer), Lauren Adams (Choreographer). Many of these master teachers create choreography for our companies. The Dance Company competes at the highest calibers of dance competitions receiving overall highest scoring awards, special awards, and choreography awards. Billy Griffin, Danielle Sten Guillermo, and Lance Guillermo are guest choreographers for the 23-24 season.
Our Dance Company members audition on an annual basis and sign contracts showing their commitment to the company and studio. All company members must attend all required classes and rehearsals at American Dance Academy, and carry themselves as role models in the studio and when we are out in the community. Auditions and selections are done annually in May. Individual evaluations and auditions are also accepted if new to ADA.